What is the best type of massage for me? This is a question that many people ask themselves when they are looking to relax. There are so many types of massages, and it can be hard to know which would suit you best. This article will cover the basics of massage therapy and how it helps your body produce healing hormones. We will also discuss some popular types and techniques in the industry today!
Factors To Consider When Choosing the Best Type of Massage
Your needs determine the kind of massage you will get. Below are some of the crucial factors you should consider:
Your budget. How much do you intend to spend on a massage? Be sure to choose one that doesn't strain your finances while meeting your massage needs.
What do you want to focus on during the massage (e.g., relaxation, pain relief)
How much experience the therapist has with your type of injury or condition
What type of massage you want: Shiatsu is a Japanese style that concentrates on pressure points; Swedish focuses more on the whole body, and deep-tissue techniques focus on deeper muscle layers.
Where will it take place? Do your research to determine any specific requirements for the location you need a massage (e.g., private room or completely clothed).
How much time do you have before your next appointment? It would be best to schedule an immediate appointment if this is not enough time for your needs.
Make sure you feel comfortable from start to finish of any physiotherapy or massage session. With these factors in mind, let's look at some of the best types of massages.
Types of Massage
Swedish Massage
In a Swedish massage, the massage therapist works on the entire body. The focus is to reduce muscle tension, improve circulation and lymphatic flow, and help you relax.
The strokes are long, smooth movements that can be gentle or firm, depending on your needs. Swedish massages typically use all four limbs: hands, elbows, and sometimes feet, to stimulate different muscles.
This type of massage is good for balancing stress levels and easing chronic pain from arthritis or fibromyalgia.
Deep tissue massage

, on the other hand, focuses on the deeper muscles in your body.
The style of deep tissue massage is more focused and deliberate than a Swedish massage; it takes time to work out knots and relieve tension that builds up over the years from repetitive use or else due to injury.
Deep tissue massages can also break down scar tissues and adhesions that can develop after surgery, which helps with recovery time and pain management.
Shiatsu Massage
A shiatsu massage works wonders on the pressure points in your body.
This type of massage is also beneficial for those suffering from headaches or a stiff neck due to poor posture at work or home.
Shiatsu massages are all about precision and creating rhythmic pressure to help stimulate circulation in these critical areas while relieving pain caused by tension and inflammation.
Hot Stone Therapy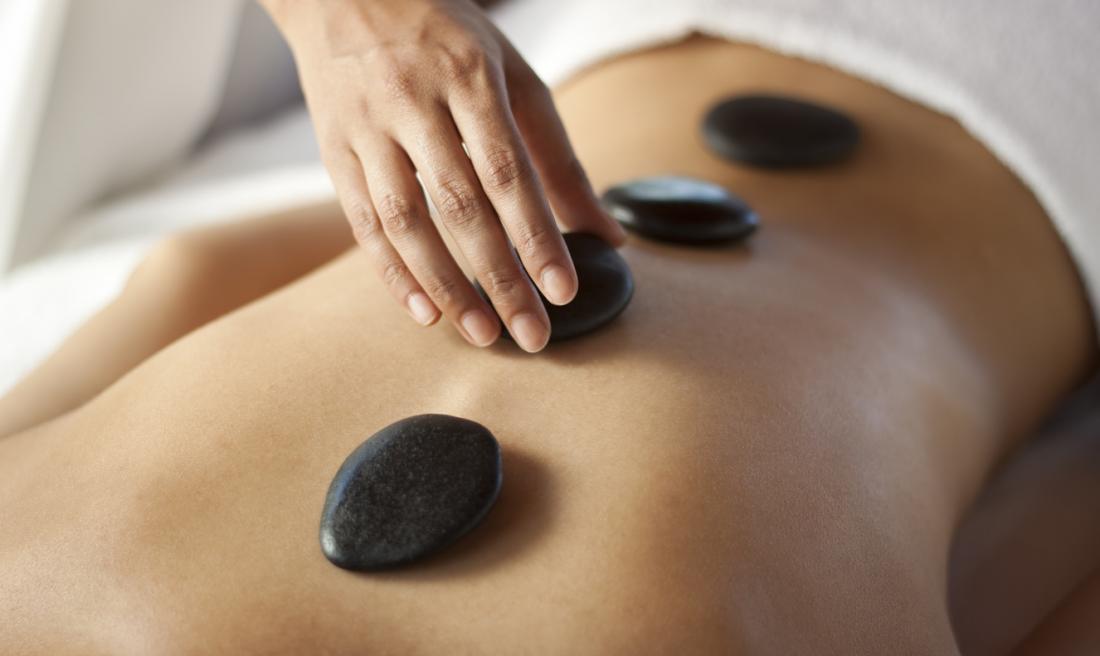 This type of massage works on deep tissues but differs from the preceding because a therapist uses heated stones to apply pressure rather than hands or elbows.
Hot stone therapy is an excellent form of massage for those with chronic pain and tight muscles, as heat helps relax muscles while at the same time increasing circulation.
sports massage

is a deep tissue massage usually administered to athletes but can benefit anyone with muscle pain or stiffness.
Sports massages focus on the needs and demand specific to an individual's sport and physical condition at any given time.
Wrapping Up
With the above types of massage available, you need to focus on one that meets your needs efficiently. You can also choose other kinds of treatments, such as Acupressure/acupuncture (Chinese medicine) or reflexology (foot massages)